Connor Hendricks
Scuba Experience ManagerIndependent Open Water Diver Instructor
Connor started his career in the water where he earned his degree in Marine Biology. His passion for teaching scuba emerged while volunteering at his Aunt and Uncle's dive shop. Diving since 2012, Connor has dove throughout the Midwest and Caribbean and is an Open Watter Diver Instructor. He enjoys helping new divers discover their own passion for the water.
Phone: 573.442.3483
Dwain Gardner
Independent Assistant Instructor Trainer
Dwain took his first scuba class when he was 19 at the University of Missouri in Columbia. After the first day of scuba class, he knew what he wanted to do with his life. For four and a half years, Dwain helped teach a course at the University of Missouri, then continued to teach scuba and managed several dive stores before starting Capt. Nemo's Dive Shop 36 years ago. Now, 42 years after that first scuba class, Dwain enjoys giving newcomers the same inspiring experience he had in his first lesson, teaching beginning students and helping over 2,000 divers become certified.
Phone: 573.442.3483Email: [email protected]
Jerry Hess
Independent Dive Pro
Jerry first started diving in 2013 after attending a Try Scuba in Jamaica. He has been hooked ever since and enjoys anything ocean. Progressing his way to Assistant Instructor, teaching Scuba, and developing new divers is something he is passionate about as well as underwater photography. Jerry's favorite dive destination is Fiji, especially for their soft corals.
Phone: 573.442.3483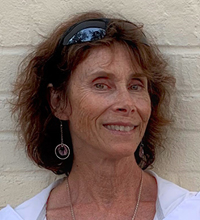 Mary Stanford
Independent Advanced Open Water Diver Instructor
As a child, Mary was always near an ocean and spent much of her time swimming. She has been diving for 36 years and feels like she "can't live without it." Mary has been an active instructor for 28 years and loves teaching scuba. She and her husband, Dwain, have owned and operated Capt. Nemo's Dive Shop in Columbia, Missouri, for 36 years, introduced thousands of people to scuba and conducted close to 100 escorted diving trips to the Caribbean and the Pacific Ocean. Her boundless energy comes from a passion for introducing new divers to the beauty of being underwater and "getting them hooked on not just getting certified, but becoming a diver."
Phone: 573.442.3483Email: [email protected]
Raymond Legg
Independent Dive Pro
I first started diving in 1981 while visiting Guam when I was in the Navy. I have been an SSI dive pro since 2017 and am passionate about teaching new divers and helping them develop as confident, safe divers. In addition to being a dive pro, I am also a PSI-PCI certified visual cylinder inspector and valve repair technician. I'm a level 8 diver and have been privileged to dive in the western and southern Pacific, the Sea of Cortez, California, Hawaii, Florida, and throughout the Caribbean. I also enjoy diving year-round in lakes and quarries in the Midwest.
Phone: 573.442.3483Email: [email protected]