Underwater Connection – Colorado Springs, CO
Underwater Connection is the largest dive center in Colorado. They specialize in scuba diving, private swimming lessons, and travel. Underwater Connection has served aquatic enthusiasts in Colorado Springs, Denver, Manitou Springs, Cripple Creek, Pueblo, Fowler, Greenhorn Valley, Limon and other nearby areas since 1989. Whether you're under the water or on top of it, they have everything you need to be safe and have fun! 
Our facility
Underwater Connection is a certified SSI instruction facility dedicated to quality training and safe diving. Our facility includes a 15 feet deep heated pool and a large retail space that is equipped with top-of-the-line scuba equipment and accessories. We cater to swimmers, divers and water sports lovers of all kinds. Underwater Connection was acquired by Diventures in 2023.
15 feet deep heated indoor pool
Large retail space with a full range of scuba equipment and swim gear
Complete service center
Travel center
Comfortable classrooms
Rental inventory
Hours of operation
Mon-Fri: 10 am-6:30 pm
Sat: 9 am-5 pm
Sun: 11 am-3 pm
Learn to scuba dive in Colorado Springs
Scuba is for everyone and we are the premier place for all things scuba. We offer a wide range of scuba classes – from scuba certification to professional courses. You'll appreciate our spacious classrooms and selection of scuba equipment.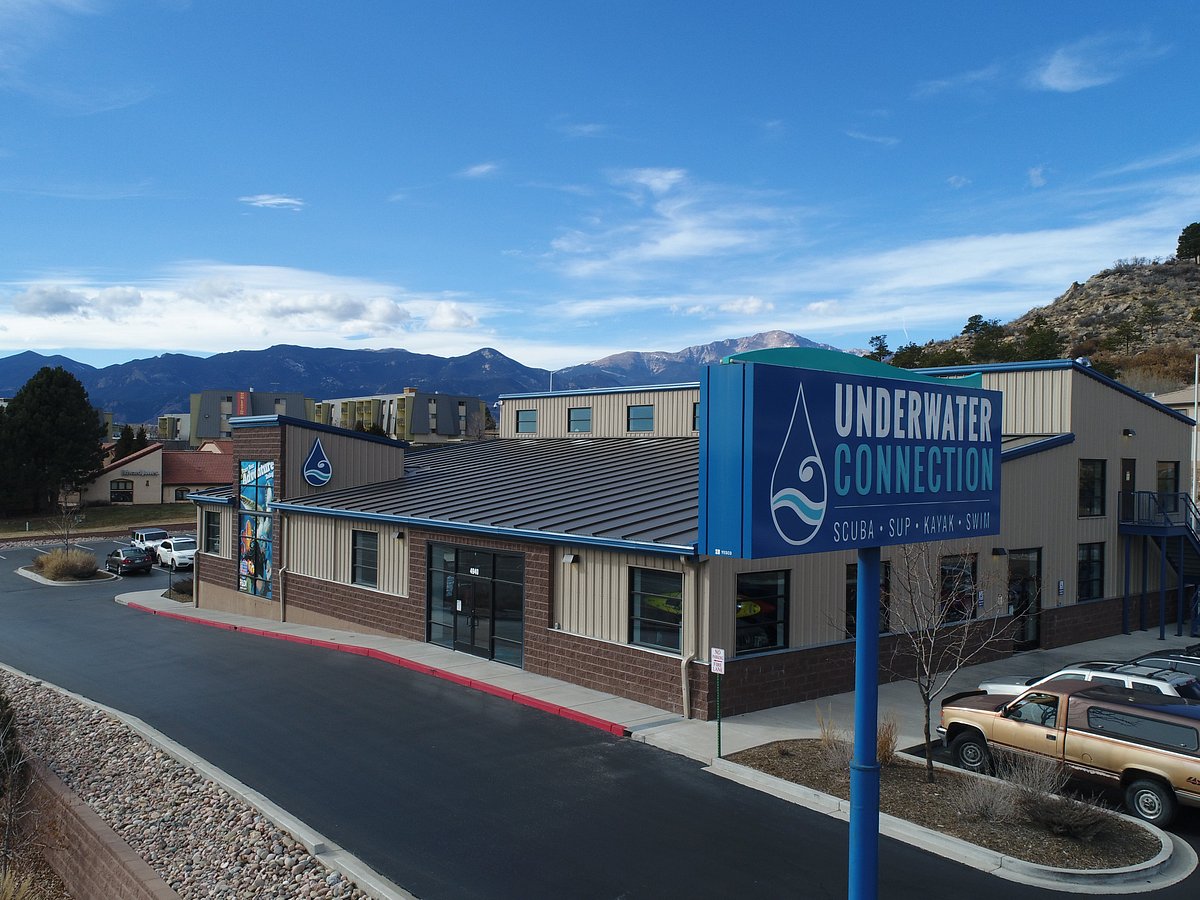 Meet the Colorado Springs team
Our team of experts has decades of experience teaching scuba diving. We are passionate about sharing our love of the water and are dedicated to helping you achieve your goals.
Join us on social media
Join us on social media and stay up to date on scuba diving classes and dive trips at our Colorado Springs location!