Alexis Matheson
Scuba Experience Specialist
Alexis has been diving since 2020. Her favorite place she's dived so far is Bonaire. She absolutely loved the Salt Pier there. Alexis has an interest in marine life and ecology, and is currently in college pursuing a marine biology degree.
Email: [email protected]
Amy Becham
Mermaid
I was born a mermaid.  With legs, that is.  And landlocked.  Yet, despite these early difficulties, I managed to keep my sanity in a biped world by diving into any body of water I could get to… including pools, lakes, rivers, natural springs, the ocean, my bathtub and even a watering hole for cows. (But that's another story altogether! 😉) Fast forward to August 2018 and the chance of a lifetime – become a real life mermaid and swim with the Legendary Sirens of Weeki Wachee Springs!  Truly, a life-changing, mermazing experience that finally landed this mermaid back in her tail and started a new obsession with mermaiding and the true joy it provides. Since then, I've had the opportunity to participate in many mermaid events to build my skills and sometimes, just get my fins wet!  It's a fintastic way to enjoy the water, build your leisure swimming skills, and in some cases, just lounge around on some rocks soaking up the rays… because let's face it, that's what mermaids do. Mermaiding is fun for all ages and I would love to give you your first mermaid swimming experience!
Brian Acker
Independent Advanced Open Water Instructor
I completed my initial scuba cert in 2007. I wandered into SeaVentures for the first time in 2014 to have my gear serviced…when I came to pick it up, I decided to sign up for SeaVentures Keys trip and have never looked back! The following year in 2015, I became an instructor with SeaVentures. Over the last several years, I've come to love the staff as my "Scuba Family" and have enjoyed some of the amazing trips to places like Bonaire, Cozumel, Galapagos, and Kona. I find being an instructor very rewarding and get excited to experience "aha" moments with students as they experience their first breaths underwater.
Bridget Anderson
Sales Associate, Lifeguarding InstructorIndependent Divemaster-In-Training
Hi, my name is Bridget and I'm a sales floor staff member, divemaster in training and lifeguard instructor here at SeaVentures!  I have lived in the Atlanta area pretty much my entire life and I am a graduate of the University of Georgia. (Go Dawgs!) I previously spent time in the legal field before making the switch to pursue my next adventure and greatest passion:  everything ocean!  My favorite places to go diving are Bonaire, Hawaii and the British Virgin Islands, just to name a few and there are so many places I still have to explore.  My other big passions include koalas, college football, and travelling the world.  I would love to share my enthusiasm for diving and all things ocean with you!
Email: [email protected]
Brooke Staples
Lifeguard
Hi, I'm Brooke and I'm an H20 Swim Camp counselor and Swim Instructors! I discovered Diventures in Alpharetta in February 2021 while taking a lifeguarding course. After getting my certification, I worked as a camp counselor this summer and recognized my passion for working with children.
On a personal note, I have two Pomeranians that I love to spend my free time with. They aren't water dogs, but they love to swim!
Cadey Fisher
Swim Teacher
Cadey Fisher is a high school student and one of the best of the best in the swim instructor department. She's been swimming competitively for years and now has repurposed her love for water towards teaching others how to swim just as good, if not better than her. She's a super enthusiastic teacher and it is 100% guaranteed that you or your child is in good hands during lessons.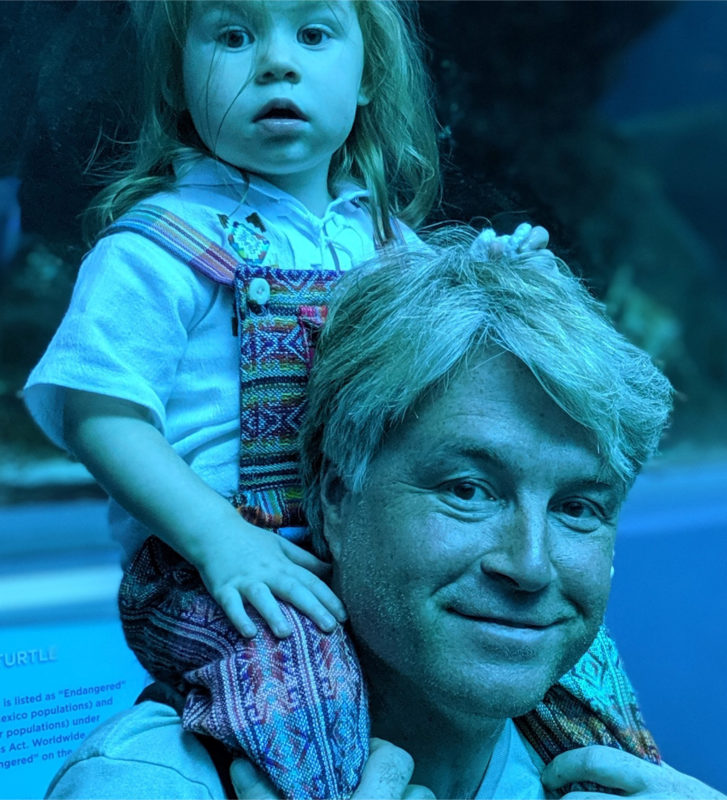 Claude Smith
Independent Instructor CertifierCustomer Experience Specialist
My first visit to the underwater world under SCUBA was in 1995 and I knew right away this was a special place. A few years later, I linked up with SeaVentures and was immediately welcomed into their family of divers. I took an amazing trip down to the Florida Keys back when they would go to Tavernier and dive and stay with Tropical Vista. I have been lucky enough to drive the bus on over 150 trips and have had the opportunity to not only dive with some of the most amazing people over the years but acquired some lifelong friends. This led to some unbelievable overseas trips as well including Bonaire, Bahamas, Cayman Islands, Maldives, Galapagos to name just a few. During this incredible journey I have worked my way up to Instructor Trainer. One of the most incredible experiences as an instructor was when I certified my son in Key Largo. I am continuing to learn a tremendous amount from students, both recreational and professional.
Email: [email protected]
Damani Young
Swim Teacher
Damani has been a swim teacher for 4 years now. Damani enjoys keeping a light-hearted, fun environment in the pool during lessons. Games and silly questions are just a glimpse of how my classes go to get kids comfortable in the water. Damani is always ready to learn more, do more, and expand their career while being a part of the Diventures Team!
Phone: (516)808-2092
Daniel Auten
Scuba Experience Specialist
Daniel is originally from the dry lands of Texas but was constantly traveling to the coast to snorkel in the ocean. He is passionate about sharing his love for the water and wants to help customers create fun memories and experiences that will last a lifetime.
Email: [email protected]
David Taylor
Independent Divemaster
I was originally certified back in 2001 and always enjoyed it but when a friend introduced me to the Aggressor and Dive trips, I caught the bug and started doing a dive trip every year.  My most memorable experience was in Turks & Caicos where I got this lovely shot of an Octopus during a night dive.  During that same trip we saw dozens of sharks, turtles, rays.  My most unusual dive was in Silfra, Iceland where we were able to dive directly in the crack of the two tectonic plates. As I began gaining more experience, I knew I wanted more education to become a better diver.  The better diver I became the more I enjoyed my dive trips, and this ultimately led me to my quest to become a Dive Master.
Debbie Boyett
Independent Open Water Instructor
I have always had a love for the ocean and a fascination with marine life, especially sharks! I love that SCUBA allows me to explore more of the underwater world. I'm an emergency nurse in my day job and recently achieved my rating as a dive professional with the mentors at SeaVentures. I can't wait to share my love of the ocean with you!
Emily Kalafut
Scuba Experience Specialist
Growing up in California, Emily developed a deep love and respect for the ocean. Emily has been diving since they were 12 years old, starting their diving experience in 2015 at Pebble Beach.
Eric Kepner
Independent Open Water Instructor
Eric has been an avid snorkeler for most of his life and began scuba diving with his son in 2015. His wife and daughter were both certified soon after and they became a diving family. Eric became a scuba professional in 2021 so he could continue to learn and grow while helping others accomplish their goals. Eric is a level 5 diver with over 125 logged dives who teaches Snorkeling, Try Scuba, Scuba Skills Update, and Open Water Scuba and several specialties including Perfect Buoyancy, Diver Stress and Rescue, Enriched Air Nitrox, Advanced Adventurer, and Dive Guide.
Phone: 678-735-2783Email: [email protected]
Gary Alexander
Independent Advanced Open Water Instructor
I have always had a love of the ocean and all the creatures it contains.  I can remember my first Try Scuba and knew right then that this was something I wanted to do.  I became certified in 2016 and an SSI Open Water Instructor in 2020.  I love being able to share my love of diving with those who are new to the sport and witnessing their "Aha!" moment. I love all types of diving from drift, night, wreck and have been blessed to dive in locations including the Philippines, Cozumel, and even the Maldives.  Being able to capture memories of what I see led me to underwater photography and videography. I look forward to diving with you on one of SeaVentures amazing trips or even if it's just a dip in the pool!
Greg Scharlau
Scuba Experience Specialist
Greg is originally from California but grew up in Georgia. His love for scuba diving and swimming started when he went to Sea Base with the Boy Scouts. He achieved the rank of Eagle Scout. Greg enjoys being outdoors and sharing wonderful adventures with others that share the same interests. He has been diving for 12 years now with 24 total logged dives including 1 night dive. Greg started out with the PADI Open Water certification and worked at another dive shop where he got the Advanced Open Water certification through SDI. After helping others discover the amazing hobby of scuba diving, he found that diving was more than a hobby, but a career he would enjoy! On his off time, you will catch him taking care of exotic pets. As Dory would say "just keep swimming!"
Email: [email protected]
Harrison Barnfield-Jones
Independent Open Water Diver InstructorCustomer Experience Specialist
Hello, my name's Harrison and I'm a Scubaholic. I was born and raised in Manchester, England. Manchester United is my religion and scuba diving is my game. I started scuba diving in 2019 and got addicted the moment I took my first breath under the water. Within a year I became a scuba instructor and I want to work in scuba for life, which is why I love working here.
Jae Jose
Independent Open Water Instructor
From the day Jae was certified to dive in Guam he was addicted to diving.  Jae began teaching diving in 1993.  During his free time he loves sharing with people the underwater world and teaching them how to dive.  He looks forward to diving and exploring new countries with his family and friends.  His favorite dive sites so far are in the Philippines.  No vacation is planned without diving.
John Player
Independent Instructor Trainer
In 2006, I came to SeaVentures for that year's'Big Event – Anniversary Sale'.  I took advantage of the free "Try Scuba" session that was offered and have been entirely & happily "hooked" on scuba ever since!  I am happiest when I am near, in, on or under water! Diventures in Alpharetta has become my second family and that family continues to grows with each and every class taught or trip taken! As for trips, I am passionate about traveling to and diving in different countries with diverse cultures!  I also love their pièce de résistance, the ever-loved & world renown trip to the Florida Keys aboard their custom passenger bus which I am privileged to drive! Come join us!!
John Zucco
Open Water InstructorIndependent Divemaster
Though John grew up in Florida and on the beach, it wasn't until a family vacation to Jamaica following a move to Atlanta that he realized how much of the underwater world he missed and discovered that he have a passion for it.  Since starting in 2017, John has dived in beautiful locations like Cozumel, Florida Keys, Caribbean Islands, Bonaire, and Cocos Island.
John thoroughly loves teaching, sharing his experiences, and helping people achieve their goals.  So as an Open Water Instructor and Level 6 diver, he revels in the opportunity to allow others to discover their own passions in the water!
Email: [email protected]
Kara James
Aquatics Experience Manager
Kara's aquatics background spans over 25 years. She loves sharing her passion for all things water with others. She believes learning to swim is a survival skill that everyone needs. Additionally, it is a lifelong sport and a full-body workout.
Marc Schnoll
Independent Open Water Instructor
Marc has always been a child of the sea. He grew up in Atlantic City, NJ, and lived two blocks from the beach and a couple houses away from the bay. Marc would spend every day at the beach or crabbing/fishing on the bay. Marc has always been fascinated by the ocean and remembers watching the undersea adventures of Jacques Cousteau as a child and always wondered what it would be like to be a scuba diver. Marc is a level 4 diver and has been diving since 2016. He became a dive professional in 2021 and loves being an ambassador for the sport and sharing his passion for the ocean.
Phone: 727-804-0551Email: [email protected]
Matt Reise
Independent Open Water Instructor
My first dive experience was in 2013 on a try scuba in Hawaii.  I was hooked immediately and began my relationship with Seaventures as soon as I returned.  My love of diving has taken me on trips with Seaventures to Fiji, Belize, Maldives, Galapagos and more. Now, my love of diving has also brought on a love of teaching.  While my full time job is running my small IT firm in Atlanta, working with students to bring them into this wonderful sport is deeply fulfilling and something I hope I can do for years to come.
Maya Souris
Independent Open Water Instructor
When I began my scuba training in 2016, it was a way to augment my career as a professional stuntwoman. Since receiving my open water certification, however, diving is so much more than a job for me. Now, when I'm not performing on set, I spend as much time as I can underwater. I've always loved the ocean and sea life (sharks especially), and diving opened an entirely new way to see the world. I'm thrilled to be part of the SeaVentures team as an Open Water Instructor, and look forward to the road ahead!
Michael Drago
Scuba Experience ManagerIndependent Advanced Open Water Instructor
Drago began diving back in 2009 as an NAUI diver and in 2012 he became an Advanced Open Water Diver. Since beginning his diving career, Drago dreamed of being able to retire in Belize and run a dive shop/bed and breakfast. In September of 2019, Drago joined the SeaVentures family, and now Diventures! He completed his Open Water Instructor rating in April of 2021 and by June, became an Advanced Open Water Instructor. Currently, Drago is working on becoming an Assistant Instructor Trainer and will be starting his Assistant Instructor Trainer with SSI.
He enjoys teaching his passion to other divers and looks forward to making others excited about diving. Drago's favorite place to dive so far is the beautiful island of Bonaire and his favorite kind of diving is a toss-up of Wreck, Deep, or Night diving! In his free time, Drago loves to go to concerts, tornado chase, listen to music, go to the shooting range, play his guitar, and be a nerd!
Email: [email protected]
Myles Thomas
Swim Teacher
Myles Thomas has been teaching for over a year and has enjoyed every minute of it!! He loves to have fun with his friends and the students. Myles is a sports fanatic! His teams include New England Patriots, Atlanta Falcons, Atlanta Braves, Boston Red Sox, Boston Bruins, Georgia Bulldogs, and Boston Celtics. He has learned so much since becoming a teacher and continues to learn on the job.
Nick Schulte
Swim Teacher
Nick's swimming background goes back to his father, a champion swimmer in his own right, who was Nick's coach for most of his career. Nick lettered 5 of the 6 years he swam in Middle School and High School, making it to State his senior year as a Team Captain. He taught at YMCAs for nearly a decade through High School, College, and beyond, and coached on the Stingrays for 3 years. Nick has a deep passion for swimming and the water, and he believes anyone can learn to swim, no matter their age. Nick has a knack for making people feel comfortable in the water. His strengths are his patients, calm confidence, and passion for teaching breaststroke.
Sarah Reise
Independent Open Water Instructor
I started diving in 2013, when my husband and I completed our open water certifications with SeaVentures.  I recently became an instructor so I can share my love of diving with others. I especially hope to help introduce more women to this amazing sport! I also love traveling with SeaVentures, and have been to Fiji, Belize, Cozumel, the Maldives, and the Galapagos. I look forward not only to the amazing diving on these trips, but also to spending time with friends, old and new! When I am not diving or at my day job as an attorney, I am probably doing CrossFit or at an Irish dancing competition.
Steve Dye
Independent Advanced Open Water InstructorIndependent Classified Diving Instructor
I began diving with SeaVentures in 2015. By profession I'm a project Manager, Implementation Consultant, and military vet. In a past life, I was a skydiving instructor and jumpmaster. I've been married for 36 years and have three daughters. My favorite place to dive is Bonaire. Although I grew up in the water, I didn't start diving until later in life. I began with the philosophy that a good diver is always learning and I still believe in it. That belief ultimately led to me becoming an Open Water instructor and going on to teach a number of specialties. I plan on sharing the friendships,  experiences and travel opportunities with many more people in the future.
Steve Parham
Independent Advanced Open Water Instructor
Steve Parham shares a birthday with Jacques Cousteau (his childhood hero) and, so, was destined to become a scuba diver! He began scuba diving in college and has been fortunate enough to dive all over the world during the last 30 years. Steve, who is a lawyer in his outside life, started with SeaVentures as a customer and trip participant before going on to earn his Divemaster and Instructor ratings.  He is passionate about sharing the underwater world with new students and experienced divers alike. When not scuba diving, he enjoys swimming and spending time with his two teenage daughters, Becca and Merritt.
Steve Thompson
Customer Experience SpecialistIndependent Advanced Open Water Instructor
My name is Stephen Thompson and I love anything having to do with water. Growing up I spent as much time there as I could frequently hitting the beaches from Santa Monica, to Malibu, Topanga, and Zuma. It took me until 2003 visiting beautiful St Lucia with my wife, Melisa, that I finally took the plunge. I began diving with SeaVentures in 2007 going on a trip to Cozumel and experienced wonderful drift diving. The year 2009 was a big year for me; I became a professional Divemaster as well as part of the dive team for the Georgia Aquarium. In 2010 I became an Open Water Instructor so I could teach and inspire others to dive and see what so few people get a chance to see underwater.
Email: [email protected]
Tonya Shearer
Independent Open Water InstructorIndependent Scuba Rangers Instructor
My scuba diving career began in 1992 when I got certified and decided I wanted to study marine biology. As a marine biologist, my research took me all over the world diving and researching amazing reefs to investigate coral health and reef connectivity.I am a former Aquarius Reef Base Aquanaut having conducted two research missions living underwater for 10 days during each mission, and most of my time underwater has been spent conducting scientific research. As a scuba instructor, I am able to share my love for the ocean by teaching recreational diving and scientific diving programs.
Tori Motteler
Independent Open Water InstructorLifeguarding Instructor Trainer
I grew up in the water. I learned to swim at a young age and was on swim team from elementary school through high school both in the United States and Europe. In high school, I started lifeguarding at Fort Jackson in Columbia SC. I became an Open Water Diver in March 2013 for a college credit through Wateree Dive Center. A couple years after moving to Georgia, I hadn't been near the water in a long time and I was itching to get back to it. I took a small step back to the water when I started at SeaVentures in August 2017 as a weekend part time swim instructor while maintaining my logistics career.
Email: [email protected]
Valera Karpenko
Lifeguard Instructor
Valera has been a swim teacher at multiple swim schools. His specialty is working with people who have anxiety around water or for those who need to refine their skills for efficiency and speed. He loves the feeling of freedom when swimming. "It's like flying through an alien world right here on Earth."
Wade Klein
Independent Advanced Open Water Instructor
Wade first became interested in snorkeling back in the 70's while on Spring Break to the Florida Keys. However, he didn't become scuba certified until 1998 at the local YMlCA. Shortly, after he bought his first BCD at SeaVentures and has been diving ever since. Wade now has over 1400 dives under his belt. He became a PADI instructor in 2014 and an SSI instructor in 2020. His favorite dives are anywhere there is warm water and lots of critters.
Email: [email protected]