Get certified any time of year
Certification Vacations are short trips exclusively for our students who are looking to complete their Open Water Certification Dives. An easy flight from the U.S., Certification Vacations offer students the chance to complete their certification in clear, warm ocean waters with an experienced Diventures instructor. No more waiting until the weather is just right or diving through murky lake waters. These vacations allow you to dive any time of the year!
There are six spots available on each Certification Vacation trip. This ratio allows for each student to get individualized attention from their instructor. For most students, this will be their first-time swimming in the ocean. Knowing you are doing it under the watchful eye of an expert makes for a confidence-building experience.
What are Open Water Certification Dives?
Open Water Certification Dives are the last step in your scuba certification course. In order to be officially SSI Open Water Diver certified, you must complete four dives in open water. These dives can be completed on a Diventures Certification Vacation or at a local lake or quarry. You will always be accompanied by an experienced instructor when completing your Open Water Certification Dives. If you choose to not complete your Open Water Certification Dives with us, we are happy to help with referrals.
Interested in learning to scuba dive? Learn more about our Open Water Diving course.
Where we are diving
This jewel of a tropical island rests in the shimmering turquoise waters of the Caribbean. Just east of the Yucatan peninsula in Mexico, the lush jungle life fills the island's interior while sugary beaches, sunshine, and gently swaying palm trees line the coast. It's paradise!
Cozumel is an easy trip from the United States and offers some of the best diving in the world. Which makes it a great place to get certified. One of the many reasons Cozumel is a bucket list location for divers is the incredible drift diving. Drift diving is fun, and it adds to the magic of Cozumel. Let the current gently carry you through a world filled with colorful coral and vibrant fish. Relax and ride the current, taking in the beauty and majesty of the reef and all its vibrant inhabitants.
Cozumel Certification Vacations are only for students looking to complete their Open Water Certification Dives. Non-divers, spouses and guardians are also welcome to join.
The Dive Paradise crew takes care of everything for you. As the largest dive operator on the island, they provide a fun-filled adventure with professional dive masters and captains. Their crew is attentive to your individual needs to ensure you have the experience of a lifetime.
Cozumel Hotel & Resort by Wyndham is an all-inclusive resort that provides the comfort and relaxation you deserve on a tropical getaway. Soak up the sun in a lounge chair or watch the palm trees sway under the big palapa at the Beach Club. Explore the shore while snorkeling and kayaking. Dine in style at their three restaurants while relaxing next to the largest pool in Cozumel. The resort is only a mile away from the charming center square where you will find dozens of local shops, restaurants and bars.
Where we are diving
Florida Keys Reef Tract. Summers in Florida bring humidity and clear waters while the Gulf Stream brings colder waters in the winter.
The Florida Keys are a chain of islands off the southern tip of Florida, is a popular spot for divers since it stretches over 120 miles of the coast. 
There are no standard expectations for diving in Florida because every site is so different. There are over 40 coral species and 650 fish species that line the coast along with hundreds of sunken ships and artificial reefs.
John Pennekamp Coral Reef State Park, and the adjacent Florida Keys National Marine Sanctuary, cover approximately 178 nautical square miles of coral reefs, seagrass beds and mangrove swamps. The park extends 3 miles into the Atlantic Ocean and is approximately 25 miles in length. These areas were established to protect and preserve a portion of the only living coral reef in the continental United States.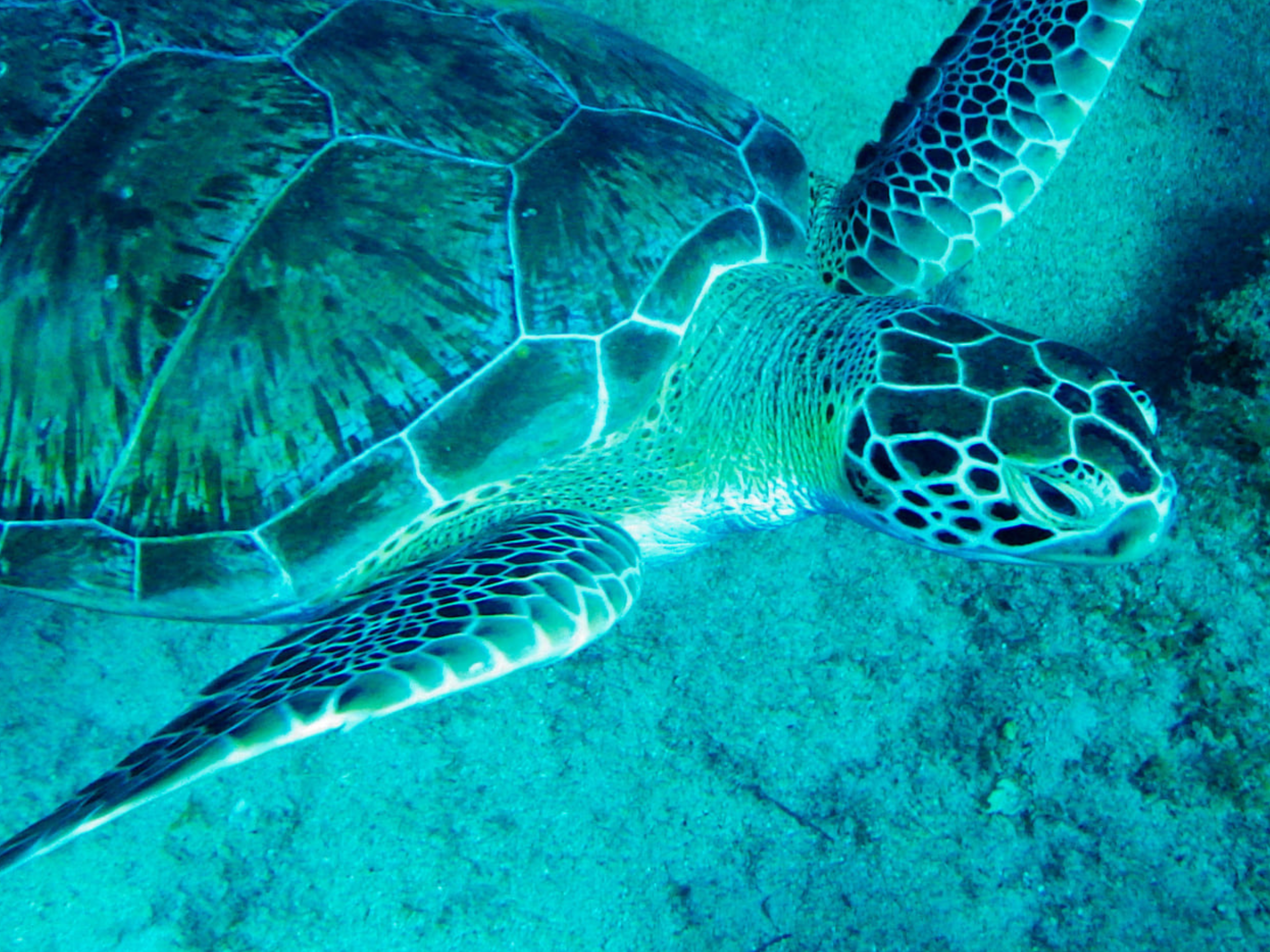 Surface Interval Custom Coach
Let us do the driving while you relax! Trips to the Florida Keys include round-trip transportation aboard our fully equipped custom coach, the SeaVentures Surface Interval. This bus leaves from Diventures in Alpharetta, Georgia.
An oasis of comfort and convenience, Courtyard Marriott Key Largo is the perfect place to stay for vacations. Providing easy access to John Pennekamp Coral Reef Park, Dolphin Cove and Jacob's Aquatic Center, the Key Largo accommodations boast an ideal location near all things Florida Keys.
Ideally situated next to Key Largo Resorts Marina, the Key Largo hotel places you in the perfect position to experience the endless Florida Keys fun. They also offer on-site dining and a poolside Tiki Bar with two heated, outdoor pools and a 24-hour fitness center.
Where we are diving
Florida has over 700 natural springs spread across the state. Devil's Den and the Blue Grotto are two of the most popular. Devil's Den is home to ancient rock formations and fossil beds dating back millions of years. Its collapsed cave roof opens up to allow streams of light to pierce through the water's surface. The Blue Grotto is the largest clear water cavern in Florida. A compressed air-supplied bell at 30 feet allows you to take out your regulator mid-dive and chat with your dive buddy.
Surface Interval Custom Coach
Let us do the driving while you relax! Trips to the Florida Springs include round-trip transportation aboard our fully equipped custom coach, the SeaVentures Surface Interval. This bus leaves from Diventures in Alpharetta, Georgia.
The Quality Inn® University hotel combines a convenient setting with dependable, friendly service. Our pet-friendly hotel in Gainesville offers inviting accommodations and many amenities, like free hot breakfast and free WiFi, so you're sure to get more for your money.
Where we are diving
Stuart, Jupiter and the Palm Beaches offer world class drift diving along Florida's Treasure Coast year-round. Because the gulf stream comes the closest to shore in these areas, it offers some of the largest reef ledges in the region to drift dive. The ledges are home to some of the most beautiful and unique species of corals, tropical fish, invertebrates and crustaceans.
Many large fish are also seen in these waters, and you can often see dolphins leaping out of the water in the boat's wake. Do you love sea turtles? The coastline has several species that call this area home. They can be found resting under ledges or swimming happily beside you as you drift along the spectacular reefs.
Stuart Scuba's crew will take care of your every need, from carrying your gear to the boat, to explaining boat safety and dive site briefings, Stuart Scuba staff are ready to help you with everything. Their full-service dive boat includes unlimited drinks and snacks. Their boats are also equipped with freshwater rinses for your convenience. 
Strafish Pointe and Yacht Haven Condominiums
Starfish Pointe and Yacht Haven condominiums are located on Singer Island. The waterfront property is close to Phil Foster Park and only a short stroll to the Sailfish Marina, shops and restaurants. There is off-street parking and boat parking. Each door has a code lock which will be sent a few days prior to arrival.
Price
Ground only
Double diver: $899
Double non-diver: $639
Single diver: $1,299
Deposit and payments
1st deposit: $250 due at sign up
Full Balance: due 3 weeks prior to departure
Other info
Prices are based upon double occupancy
All payments are non-refundable
Prices are subject to change due to events outside of our control
Trip itinerary
Day 1: Travel to West Palm Beach
Check into Starfish Pointe and Yacht Haven
Day 2: 1 A.M. dive at Blue Heron Bridge Shore dive
2 tank boat dive
Day 3: 2 tank boat dive
Day 4: Travel home
What's included
3

 

nights of accommodations
4 tank boat dives
1 shore dive
Gratuity
What's not included
Transportation to Florida
Meals
Uber or rental cars
Recommended courses
Recommended equipment
Surface marker buoy
Compass