SeaVentures – Alpharetta, GA
Swim lessons and scuba diving
From swimming lessons to scuba classes, Diventures in Alpharetta has it all! Our facility has a pool designed for swimmers and divers, multiple classrooms, a retail, swim, and scuba store, a scuba service center, and a travel center.
Our facility
Diventures in Alpharetta, formerly SeaVentures, is a certified SSI instruction facility dedicated to quality training and safe diving. Classes for both scuba and swim are offered regularly, and we offer frequent and exciting dive trips. We carry a full line of high-quality scuba equipment and accessories. SeaVentures was acquired by Diventures in 2021. 
8,000-square-foot swim and scuba facility
25-yard heated pool 
Large retail space for top-brand swim and scuba gear
Travel center
Service center
Swim Camps
Our unique swim camps include swimming, games, themed crafts, movies and more! After a swim evaluation to gauge your child's level, they receive a swim lesson in addition to four hours of open swimming to fine-tune their skills and get comfortable in the water. Camps are available from 8:30 a.m. to 5:30 p.m. Now enrolling for Thanksgiving and winter break camps.
Hours of operation
Mon-Fri: 11 am-7 pm ET
Sat: 10 am-6 pm ET
Sun: noon-6 pm ET
New facility coming soon!
Alpharetta scuba fanatics and aquatic enthusiasts have something exciting to look forward to! Diventures plans to build a new facility that includes an 8,000+ square-foot state-of-the-art swim and scuba center, an indoor heated pool ranging in depth from 3.5 to 12 feet, a retail store, comfortable classrooms, a scuba service center and a travel center that offers phenomenal local and international scuba travel!

Alpharetta will offer world-class swim lessons, comprehensive scuba programs for recreational to professional divers, community events, scuba and swim equipment sales and service and world-wide group and private travel.

Alpharetta's new Diventures location will be the go-to for all of Alpharetta's aquatic enthusiasts!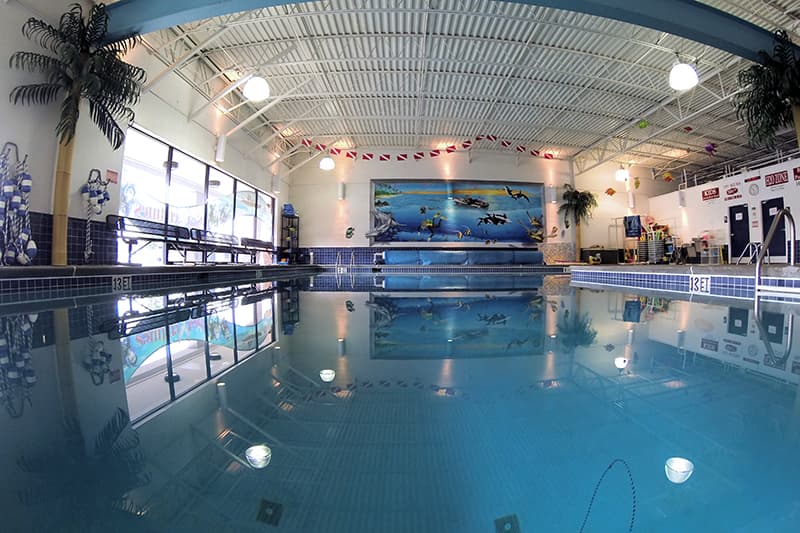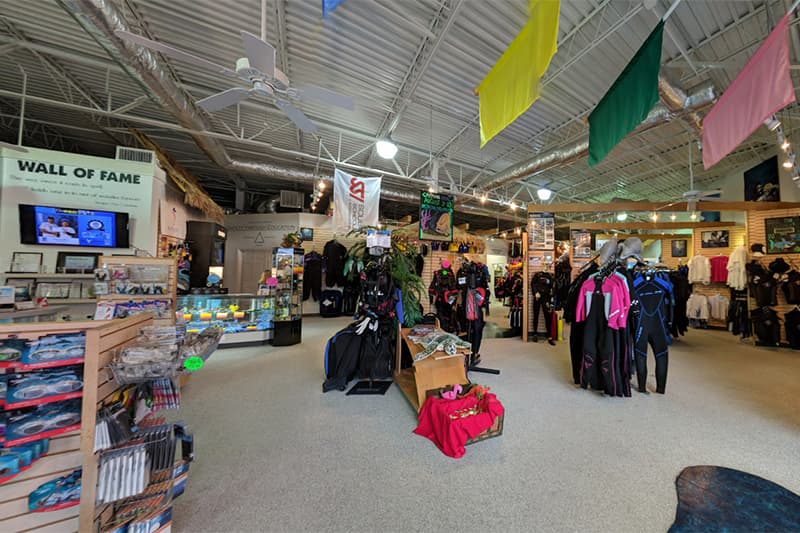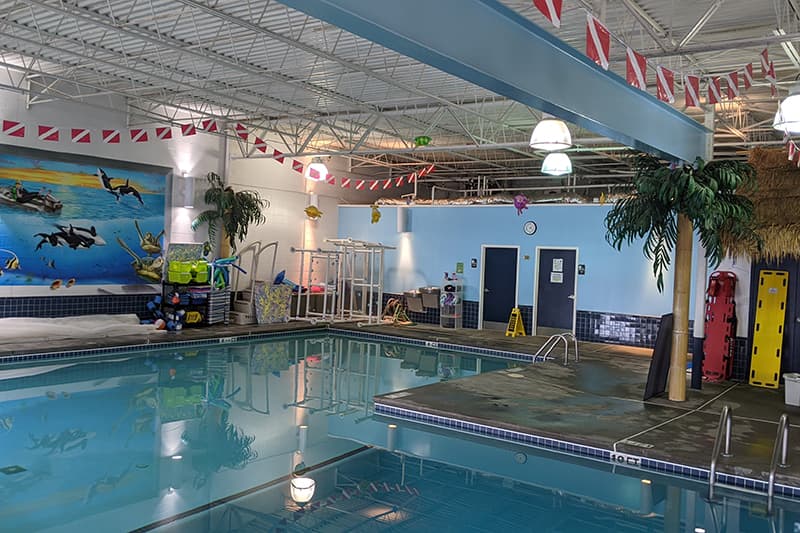 Learn to scuba dive in Alpharetta
Scuba is for everyone and Diventures is the premier place for all things scuba. We offer a wide range of scuba classes – from scuba certification to professional courses. You'll appreciate our classrooms and state-of-the art pool.
Scuba for kids
Scuba diving lessons for kids are a fun and safe way for kids to deepen their love of the water. Our friendly and knowledgeable instructors are passionate about sharing their love of scuba.
Kids swimming lessons
Our experienced and passionate teachers are dedicated to teaching kids to swim in a fun and safe environment. We offer classes for kids of all ages and skill levels so everyone can become confident in the water. Learn more about swim lessons in Alpharetta – classes starting now!
Swimming lessons in Alpharetta
Our adult lessons fit the needs of all swimmers. Whether you are just starting or want to improve your technique, we offer lessons for all skill levels designed to meet your goals. Classes starting now!
Meet the Alpharetta team
Our team of experts in Atlanta has years of experience teaching scuba diving and swimming lessons. In fact, we are an SSI Diamond level Instructor Training Facility. The whole team is passionate about sharing their love of the water and dedicated to helping you achieve your goals.
Join us on social media
Join us on social media and stay up to date on swimming lessons and scuba diving!